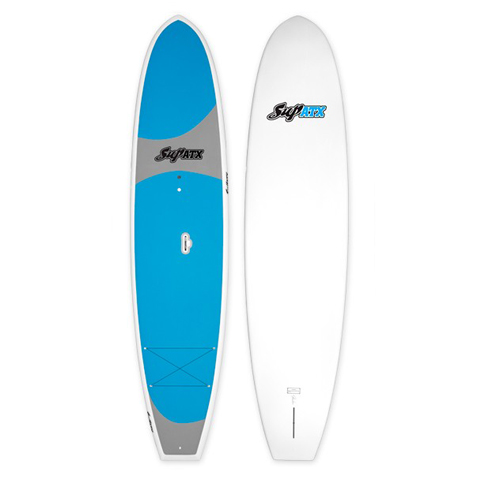 $995.00
QUICK OVERVIEW
The ADVENTURE XL board is perfect for paddlers who weigh up to 400lbs! If you are looking for stability, look no further! A full length EVA foam deck pad gives this board a full non-slip surface. This board is perfect for tandem paddles with more that one person or the family dog on board! New for this year is the ConnexSup accessory system that allows you to easily and securely add just about any accessory you could think of to the front of your board! FREE SHIPPING in 48 US Continental States!

*** IMPORTANT SHIPPING / RECEIVING INFO *** – PLEASE REVIEW OUR SHIPPING AND RECEIVING POLICY BELOW BEFORE PURCHASING
NOTE: We currently do not sell any SUP ATX Products in these four states, Arizona, California, Texas or Florida. If you place an order from any of these states your order will be cancelled and refunded. We do plan on opening up sales in these states shortly.
Out of stock
Description

2016 SUP ATX PADDLE BOARD – MODEL: ADVENTURE XL 12′ BLUE 
 The lightest, clearest, strongest and most ideal material for the purpose of durability and performance in Stand Up Paddling.  SUP ATX is the #1 Stand Up Paddle Board Maker Worldwide!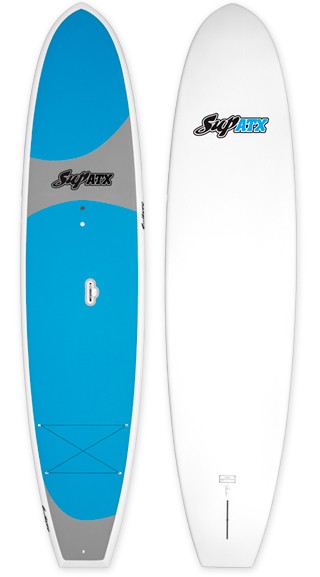 TECHNICAL SPECIFICATIONS 
Length: 12′
Board Width: 32.50 inches
Nose Width: 20.25 inches
Tail Width: 15.25 inches
Board Thickness: 5.00 inches
Volume: 280 liters
Board Weight: 34 lbs.
Construction: Molded EPS Technology
Glassing: US Resin Research Epoxy | JPS Fiberglass |Top-3x6oz –Bottom-4oz+6oz
Deck Traction: EVA memory foam
Fin Setup: Single 7.50″ Keel Fin
Suggested Rider Weight Limit: 400 lbs.
Other Features: CONNEX SUP customizable SUP accessory system | vent plug | LIFTSUP lockable handle
FREE SHIPPING Continental US
LOOKING FOR A SPECIFIC SUP ATX BOARD?
If you do not see the specific SUP ATX Paddleboard or Accessory on Boardopolis.com or have seen one on the SUP ATX website let us know.  Boardopolis can do a custom order of you.  Just let us know what you are looking for from our partners at SUP ATX and we can get a custom order placed for you.  If you have questions drop us an email with your direct phone number.  We will get right back to you for instant help with getting the perfect SUP ATX Paddleboard(s) for you and or your family.
LIFTSUP
LIFTSUP handle (with the dual purpose of making the board easy to carry and easy to lock.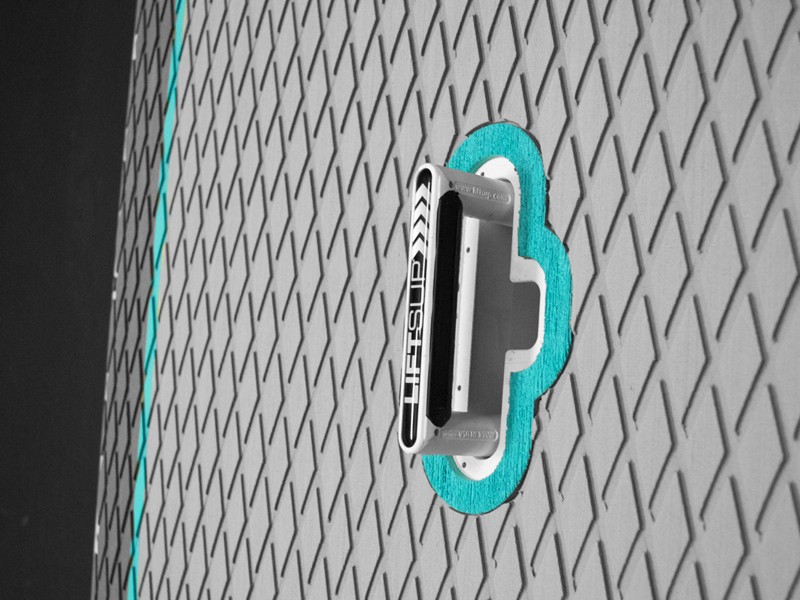 SHIPPING / RECEIVING POLICY
*** IMPORTANT PLEASE READ BEFORE PURCHASE ***
Please follow procedures when receiving your SUP ATX shipment. If you do not inspect your boards upon delivery and document any damage, your claim will be void and no compensation will be available. BEFORE signing the delivery receipt:
1) Inspect the contents for any signs of damage, in front of the driver. If you find significant damage to the contents, refuse the individual item. It does not require you to refuse the entire shipment. Make sure driver makes a note that board refused due to damage. Send an email to [email protected] stating board refused, and we will coordinate getting a replacement shipped.
2) If the damage is minor, and repairable, you may choose to accept the shipment but make sure to have the driver make a note of damage or claim may be refused. In this scenario, we will refund back a partial credit for damages. In order to receive the credit, you will need to take photos of damage and box, and email to [email protected] within 48 hours of delivery. Please keep all packaging in the case you decide to send back. Our goal is to make sure you are completely satisfied with the outcome.
3) If the driver is unable to wait for inspection, simply state that ALL boards are damaged. It is only fair, if they won't let you inspect that you cover yourself in case there is actual damage. We would still need to be notified of damage immediately by emailing [email protected]
4) All international orders that are shipped to a forwarder or warehouse will be held to the same requirements. Once shipment has been signed for from SUP ATX's contracted shipper, all responsibility is transferred to consignee. If you are having a forwarding shipping company receive your package please make them aware of this Shipping / Receiving Policy to insure that your board is protected against any damages while in transit.
We make every precaution in our power to deliver the items damage free, but due to the size and nature of the product, damages do occasionally occur. In the rare occurrence of damage, the above requirements must be met in order to qualify for claim reimbursement. If the BOL does not state Damage, there is no possibility of claim.
* Note if you do not plan on being home upon receiving your shipment please make sure whoever is receiving it understands the Shipping and Receiving Policy
* Boardopolis does not offer any returns on Standup Paddleboards unless you are able to cover the shipping in both directions which is about $250.00 – $300.00 round trip for shipping and insurance coverage
* We currently do not offer international shipping but rather shipping to the Continental 48 US States. Alaska and Hawaii are excluded from our shipping territories currently.
ADD THESE ACCESSORIES TO YOUR PADDLEBOARD ORDER
PADDLE  •  BOARD BAG  •  ANKLE LEASH  •  CONNEX SUP
PADDLE
A good standup paddle is arguably the most important piece of equipment in a SUP paddling program. SUP ATX has a variety of affordable high quality aluminum and carbon fiber SUP paddles to suit every situation and paddler, from elite racer to a first time paddler on a budget. Aluminum standup paddles offer extreme durability and versatility in an affordable package, making these the perfect SUP paddles for rocky lakes and rivers and rental use. Carbon fiber standup paddles are strong and light, allowing for the excellent performance and energy conservation, increasing your endurance and stamina on the water. SUP ATX offers fixed length and adjustable paddles in multiple constructions, sizes and flex patterns. Choose the one that is best for you and know that you are getting the best quality standup paddle at the best price from the #1 SUP company in the world, SUP ATX!! How do we do it? SUP ATX is the worlds #1 SUP paddle maker and retailer, allowing us to retail paddles made in the same factories as higher end brand-name manufacturers at half the price. All standup paddles feature the SUP ATX quality guarantee.  Find a great selection of SUP ATX Paddles in the Boardopolis store.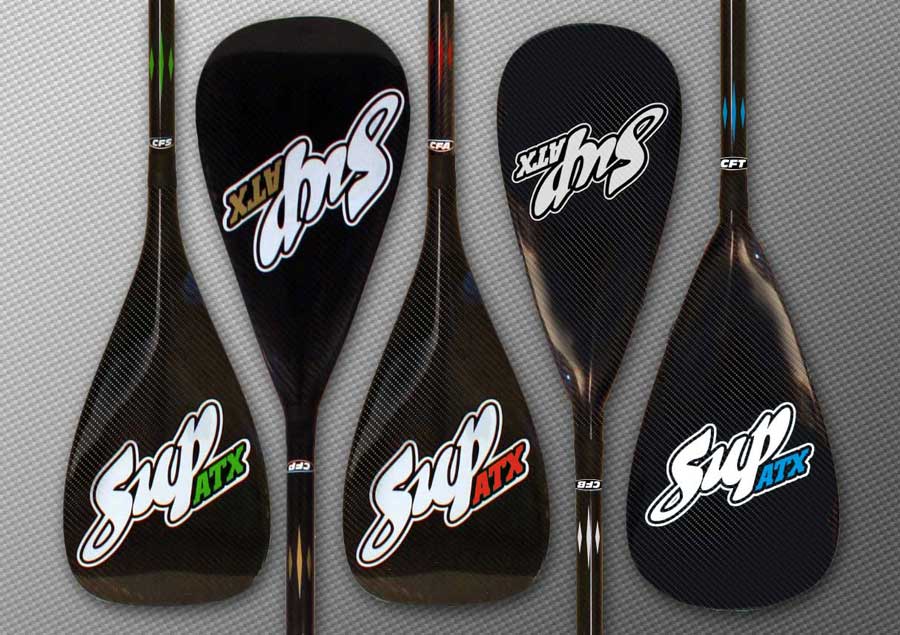 BOARD BAG
Keep your SUP ATX Paddle Board protected with a custom bag.  Find a great selection of SUP ATX Board Bags in the Boardopolis store.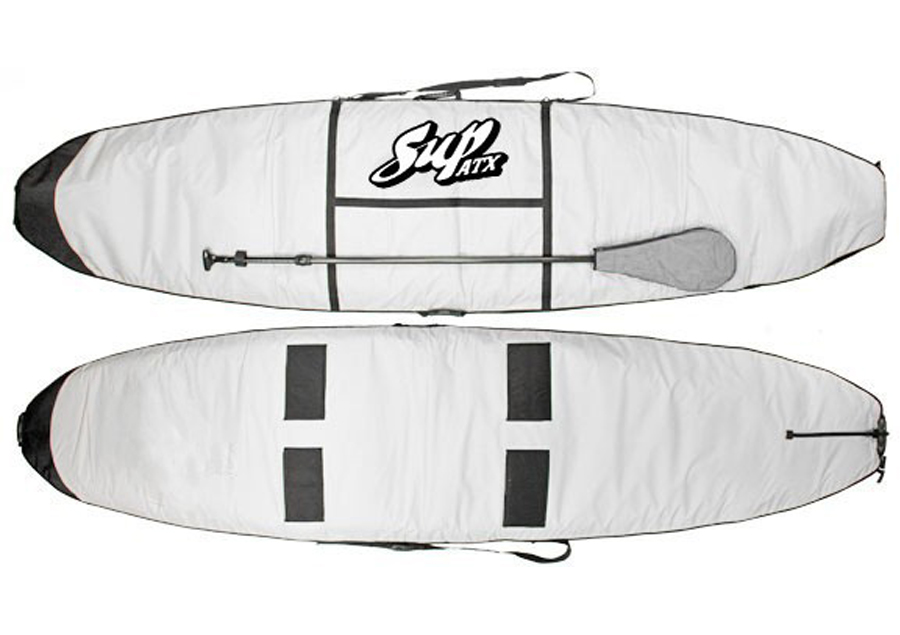 ANKLE LEASH
The SUP ATX ankle leash is easily detachable so that it can be used on any SUP board. The SUP ATX leash features a double swivel design that eliminates tangling, a rail saver that protects your board, and a velcro leg attachment that can be attached to your ankle. This leash also includes a nifty little hide-a-key pocket on the velcro part of the leg attachment. Available in standard cord and coil cord.  Find it in the Boardopolis Store.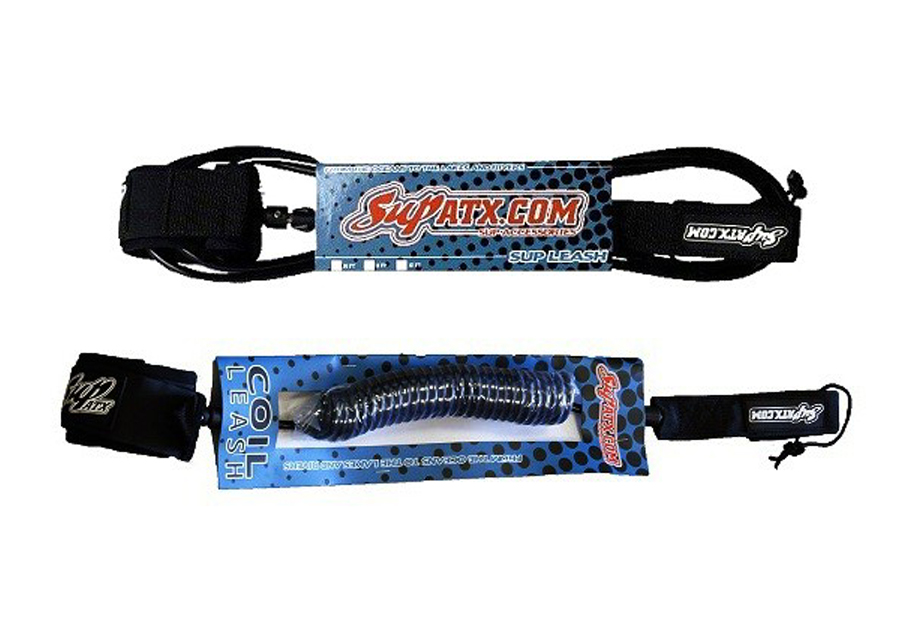 CONNEX SUP (INCLUDED WITH THIS BOARD)
The CONNEX SUP 6-piece Interchangeable Accessory Mounting Kit allows you to easily switch out the accessory plugs on your SUP ATX Pioneer and Adventure model boards so that you can securely attach just about any accessory item that you can think of such as a GoPro camera, waterproof audio system, waterproof storage box, etc. Just about any RAM mount accessory will fit!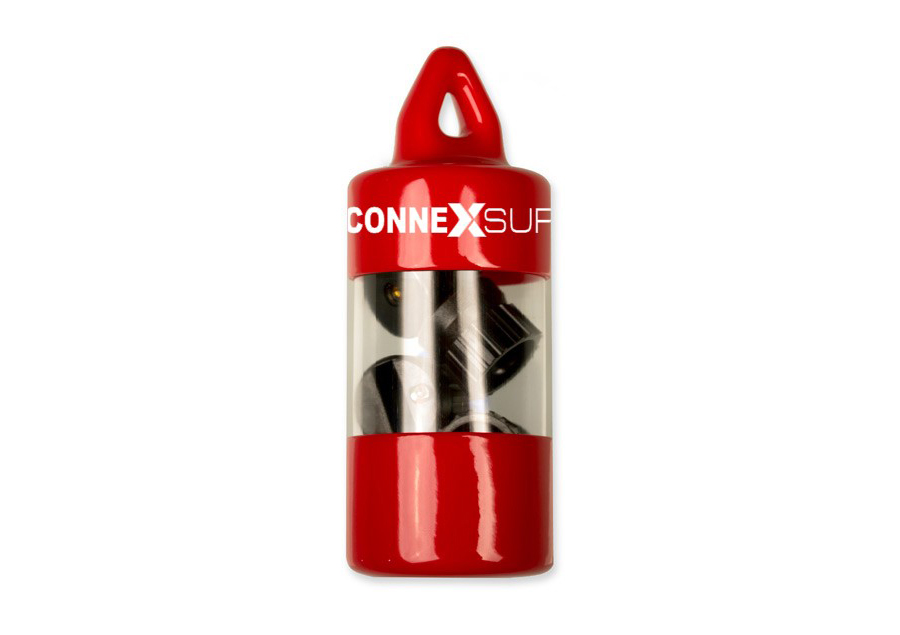 ABOUT SUP ATX
The #1 Stand Up Paddle Board Maker Worldwide
SUP ATX is credited with introducing and popularizing the sport of Stand Up Paddle Surfing (SUP) in lakes, rivers and surfing areas throughout the United States and around the world beginning in 2008. In its first year, SUP ATX established itself as the #1 Stand Up Paddle Board Maker Worldwide which it remains to this day. It started in Malibu, California when Travis Stassart and Mitch Taylor of Becker Malibu got SUP ATX founder Nick Matzorkis into paddle surfing. Immediately hooked, Nick was convinced the interest and demand for stand up paddling would be far greater in inland United States lakes and rivers than coastal regions. Sharing this vision with 25 year Becker veteran Mike Bill, they launched SUP ATX to develop, manufacture and distribute stand up paddle boards designed for ocean, lake AND river usage. The result is the SUP ATX line of stand up paddle boards that have since defined and revolutionized the stand up paddle board industry worldwide, officially moving the sport from the shores of Hawaii and Malibu to lakes, rivers and surfing areas everywhere.
SUP ATX began testing various board construction types and shapes in the ocean in Malibu. After determining which boards would work best in lakes and rivers as well as oceans, SUP ATX distributed their prototype boards to friends and associates for further testing and feedback from inland lakes and rivers around the world. This initial valuable feedback resulted in the development of the first generation SUP ATX line of stand up paddle boards and also began the process of spreading and popularizing stand up paddling in key recreational lakes and rivers throughout the central United States in 2008.
Birthed in Malibu, CA and raised in Austin, TX, SUP ATX lead the transformation of stand up paddling from being an exclusively ocean surfing sport to becoming a global flatwater phenomenon. This was documented by FOXsports with, "The SUP ATX Journey from Malibu to Austin". It didn't take long for the sport to take off quickly in SUP ATX's hometown of Austin, Texas. Not a day passes on Lady Bird Lake in downtown Austin without seeing hundreds of stand up paddlers gliding across the lake's surface. More people stand up paddle in Austin, Texas on a daily basis than any other city in the world, quickly having established it as the SUP Capital of the World!
SUP ATX Founder and Chairman, Nick Matzorkis is a serial entrepreneur having founded many highly successful enterprises around the world. Nick became an avid stand up paddler in Malibu, inspiring him to utilize his experience in creating and scaling large companies to spread his love for SUP around the world. SUP ATX President, Mike Bill and SUP ATX General Manager, Steve Mellem each have 25 years experience in all aspects of the surfing industry. Their vast experience includes surfboard manufacturing & distribution, managing the Becker Surf retail chain, online surfboard sales and shipping expertise. No one knows the surfing industry better than Mike and Steve and no other company knows how to guide the stand up paddle industry into the 21st century than SUP ATX.