Product Description

NOCQUA PRO 2000 WHITE LIGHT
The NOCQUA 2000 provides 2000 lumens of light within a solid waterproof system that will reveal the wonders of marine life and exploration like never before. It contains everything you need to get started and the proprietary harness system allows a multitude of uses. The rechargeable Lithium Ion Battery will power the complete system for 2 to 2.5 hours. NOCQUA Adventure Gear is lighting the way for paddlers and outdoor enthusiasts to bring night time activities into the mainstream.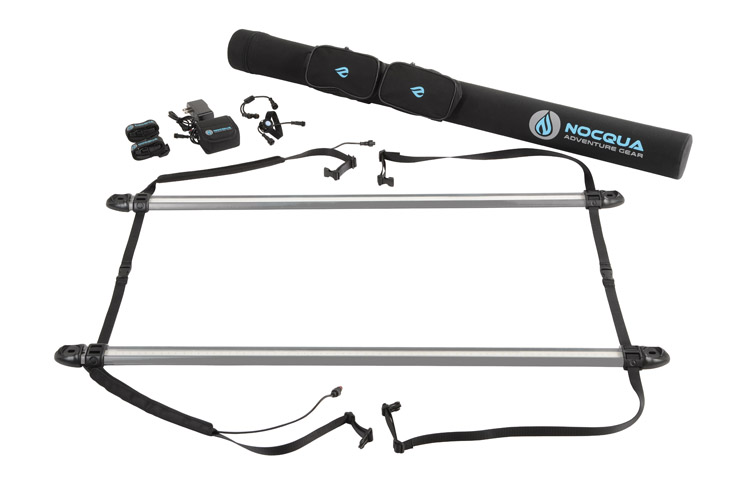 TECHNICAL SPECIFICATIONS 
Includes: 2 LED light bar tracks with patent pending adjustable harness system, water resistant 12V lithium ion battery and charger, Y-Connector, In-Line switch, extension straps, and travel case.
Bar Length: 44 inches
Light Color: White
Modes: On/Off, S.O.S. Strobe
Lumens: 72 LED lights producing 1000 lumens per bar
Battery: 4400 mAh 12V Lithium Ion
Charger: Input 100-240 AC, 50-60HZ; Output 12.6V DC, 1000mA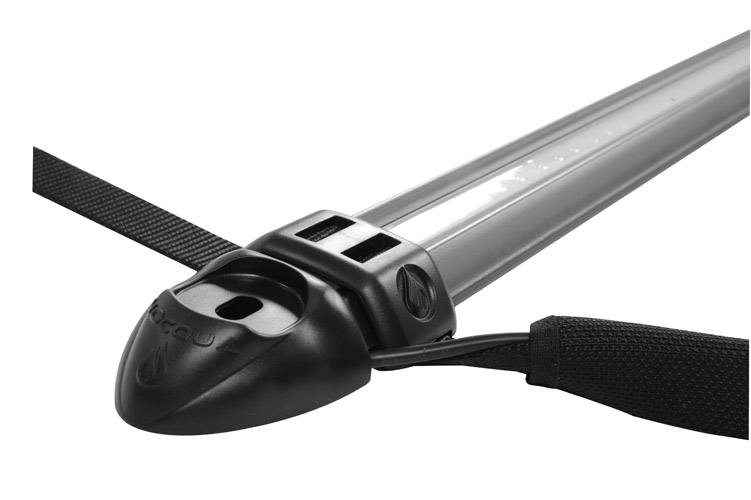 EASY TO TRANSPORT IT A DURABLE CARRY BAG
Perfect to bring with you for those late night paddleboard sessions.

EASY TO INSTALL ON THE FLY
Check out this quick video to see how to install your new lighting system on your paddleboard.
NEED TO PURCHASE AN AFFORDABLE PADDLE THAT IS ALSO PORTABLE? 

* NOTE PADDLES ARE NOT INCLUDED WITH THIS LIGHTING SYSTEM – THESE ARE SOLD SEPARATELY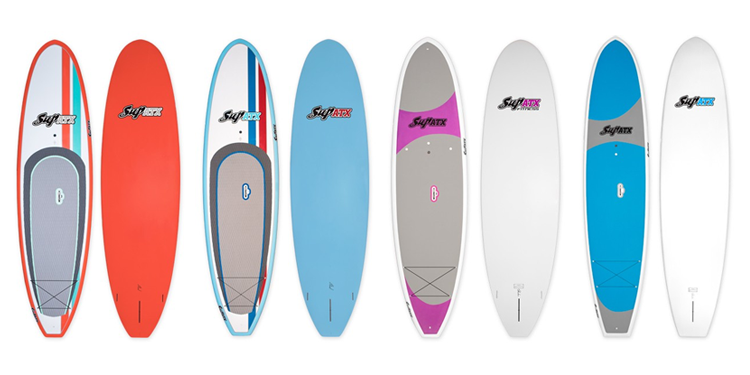 LOOKING FOR A SPECIFIC A PADDLEBOARD TO GO WITH YOUR LIGHTING SYSTEM?
Check out our full line up of paddle boards in our online shop.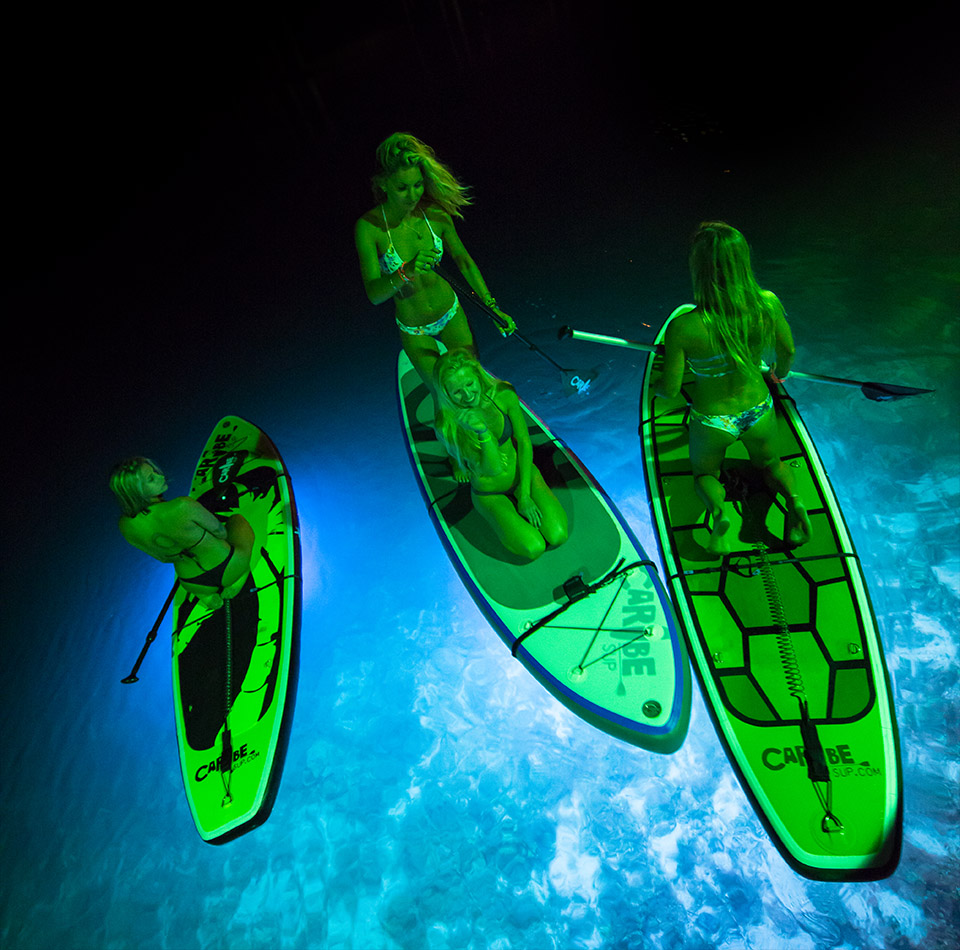 ABOUT NOCQUA ADVENTURE GEAR
Explore the night like never before..
At NOCQUA Adventure Gear, our mission is to create and distribute products that make watersports and outdoor activities more accessible and enjoyable. By bringing light to the night – whether on water or on land – the NOCQUA product fosters an awareness of the natural environment by creating experiences that can be shared.
Our flagship products – the NOCQUA Sport Edition (pat. pend.), the NOCQUA 2000 Pro Series (pat. pend.), and the NOCQUA Spectrum Pro Series(pat. pend.) – are innovative and durable waterproof lighting systems. Both products were built and designed for rugged underwater use and flexible fit on any stand up paddleboard, kayak or canoe. By lighting the water from the bottom of your vessel, you can create a whole new paddling experience revealing the magic of the water beneath you. Increased visibility also provides an added safety benefit. And, because they are easy to install you can take them off when you don't want or need the light…without any damage or permanent modifications to your board, kayak or canoe.
Great for group outings, NOCQUA provides a unique experience to a casual paddle, an on-the-water workout, fishing or environmental expedition, and much more. Not only can NOCQUA be your lighting system on the water, but this versatile product is perfectly adaptable for use at your camp site, party site, or work site.
NOCQUA Adventure Gear light systems and accessories provide a new and innovative way to enjoy your favorite outdoor adventures long after the sun goes down. So light up and paddle out with NOCQUA Adventure Gear!