Product Description

THE CARBON BLACK BODYSURFING HANDBOARD
DETAILS AND FEATURES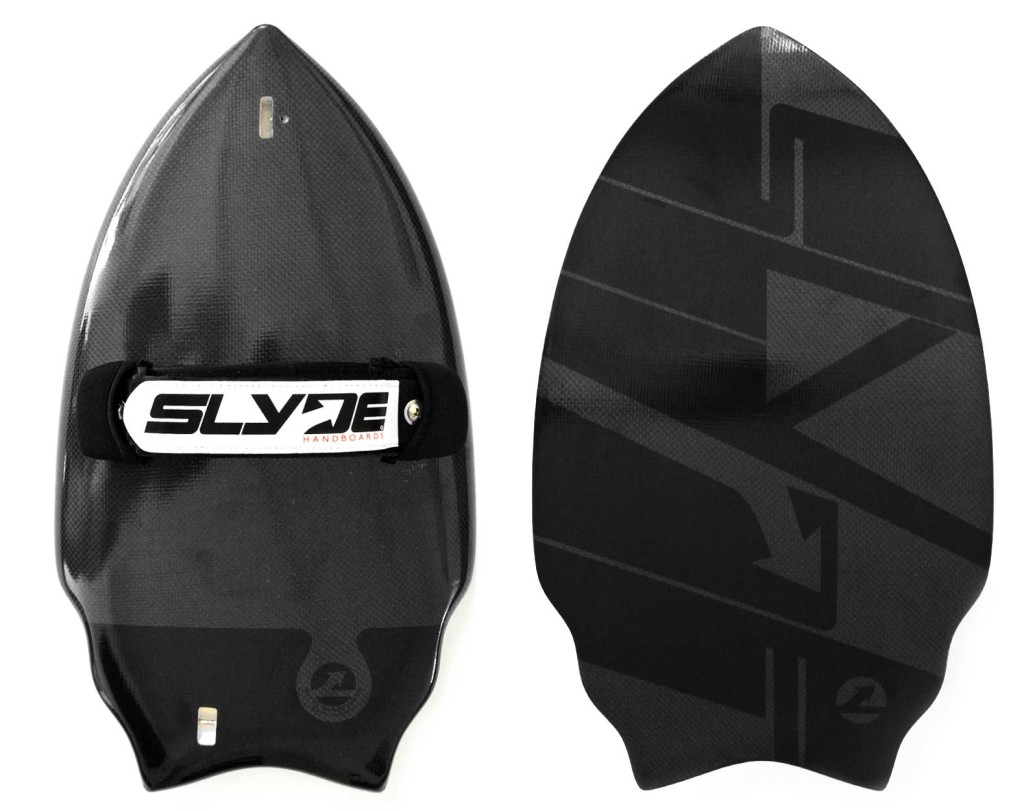 ALL ABOUT THE CARBON
THE CARBON BLACK IS PROBABLY THE MOST ADVANCED HANDBOARD ON THE PLANET. NEED WE SAY MORE?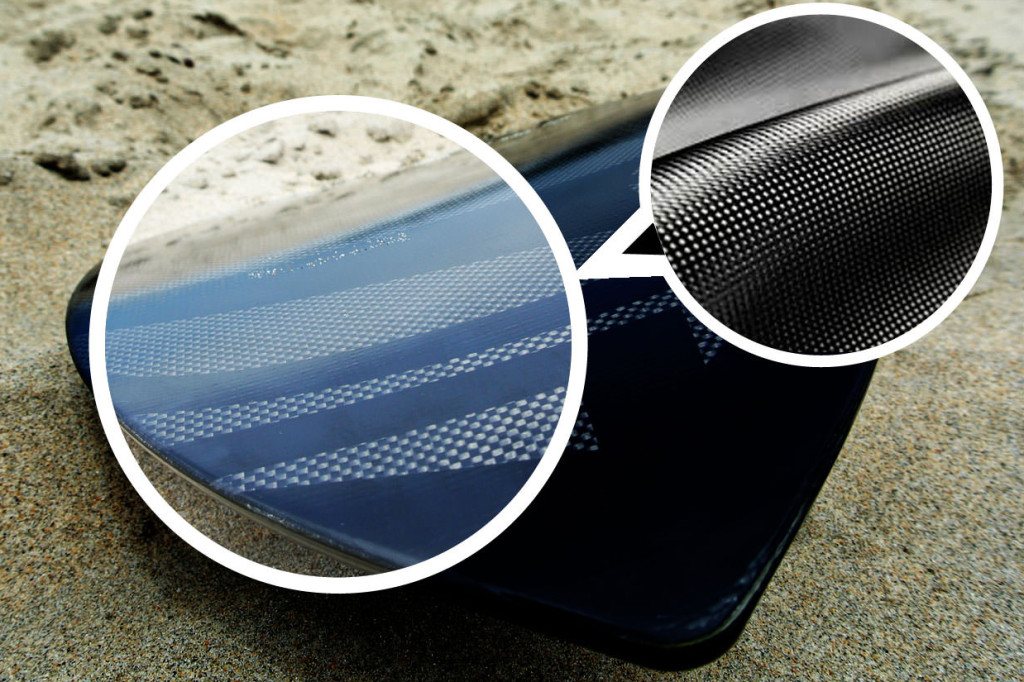 BUILT TO LAST
WE HAVE DEDICATED YEARS TO TO FINDING THE BEST POSSIBLE WAY TO MAKE OUR BOARDS, THERE ARE OVER 30 INDIVIDUAL STEPS THAT GO INTO BUILDING EVERY SLYDE HANDBOARD. WE MAKE THEM TO LAST, THE HIGH TECH MATERIALS THAT WE — USE MAKE THEM AS STRONG AS THEY ARE BEAUTIFUL. WE TOOK THE GUESS WORK AND ERROR OUT OF THE SHAPE BY USING THE MOST ADVANCED MANUFACTURING PROCESS EVER, DECREASING WEIGHT, INCREASING BUOYANCY AND GIVING YOU THE LONGEST RIDE YOU WILL EVER HAVE ON A HANDBOARD.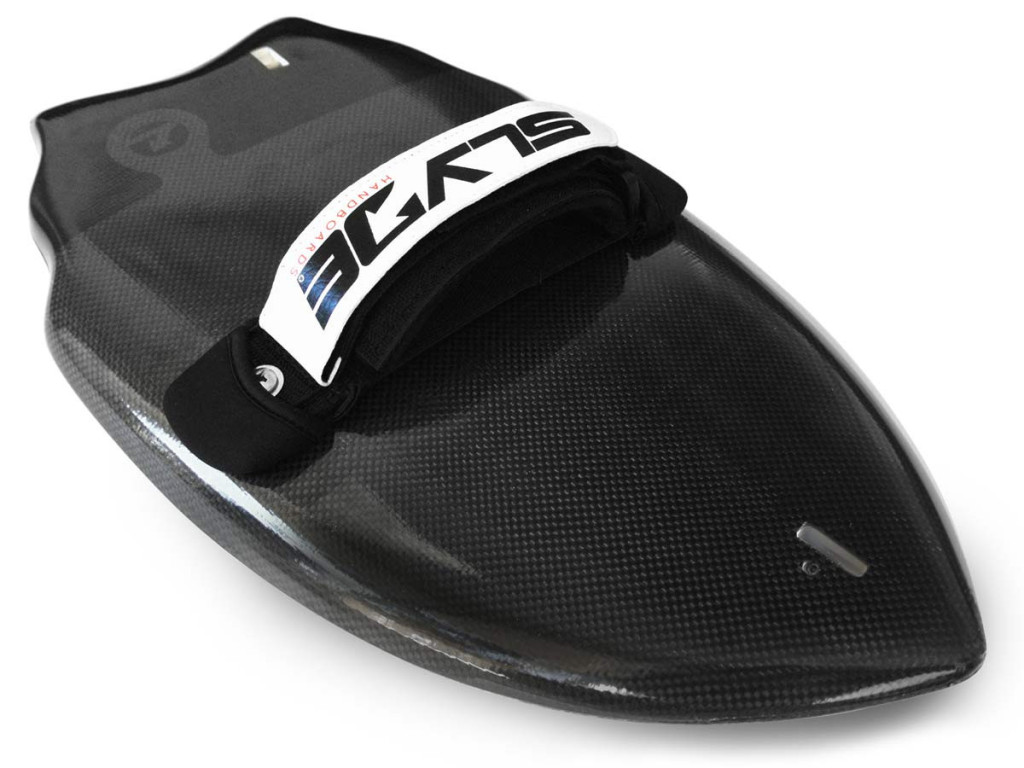 TAKE A CLOSER LOOK
PERFECTION COMES STANDARD WITH THE CARBON BLACK. WE PERFECTLY COMBINED THE REFINED AND TECHNICAL MANUFACTURING AND DESIGN PROCESS OF YOUR FAVORITE SNOWBOARD WITH THE LIGHTNESS AND BUOYANCY OF YOUR SURFBOARD TO CREATE THE MOST ADVANCED HANDBOARD IN THE WORLD. THE CARBON BLACK IS CONSTRUCTED OF HIGH GRADE URETHANE FOAM CORE, A LAYER OF TRIAXIAL FIBERGLASS AND EPOXY RESIN AND A HIGH PRESSURE LAMINATE FOR PERFECT WEIGHT TO STRENGTH RATIO WE THOUGHT OF ALL THE LITTLE THINGS THAT WOULD MAKE YOUR EXPERIENCE THAT LITTLE BIT MORE ENJOYABLE AND THREW THEM INTO THE DESIGN OF THE CARBON BLACK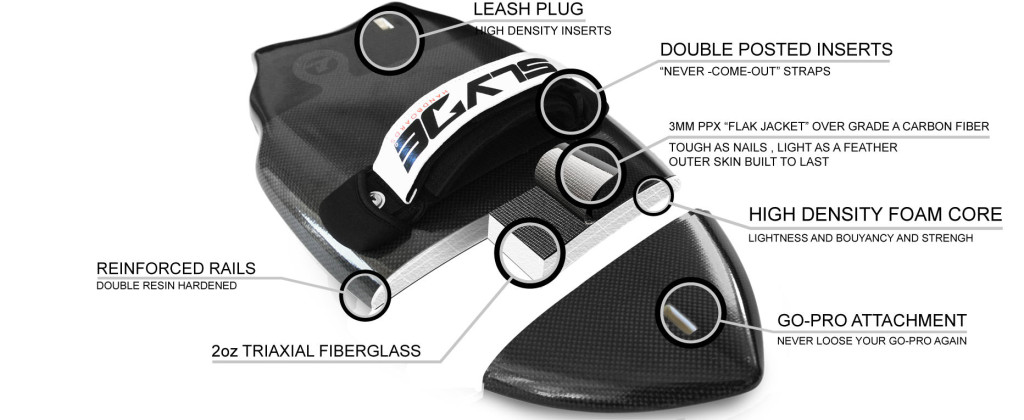 UP CLOSE: GET YOUR BARRELL SELFIES
THE GO-PRO FCS INSERTED MOUNT COMES STANDARD ON THE CARBON BLACK. GO-PRO'S COST A LOT OF MONEY AND THE EMBEDDED ATTACHMENT IS THE MOST SECURE ATTACHMENT TO PROTECT BOTH YOUR BOARD AND GO-PRO EQUIPMENT.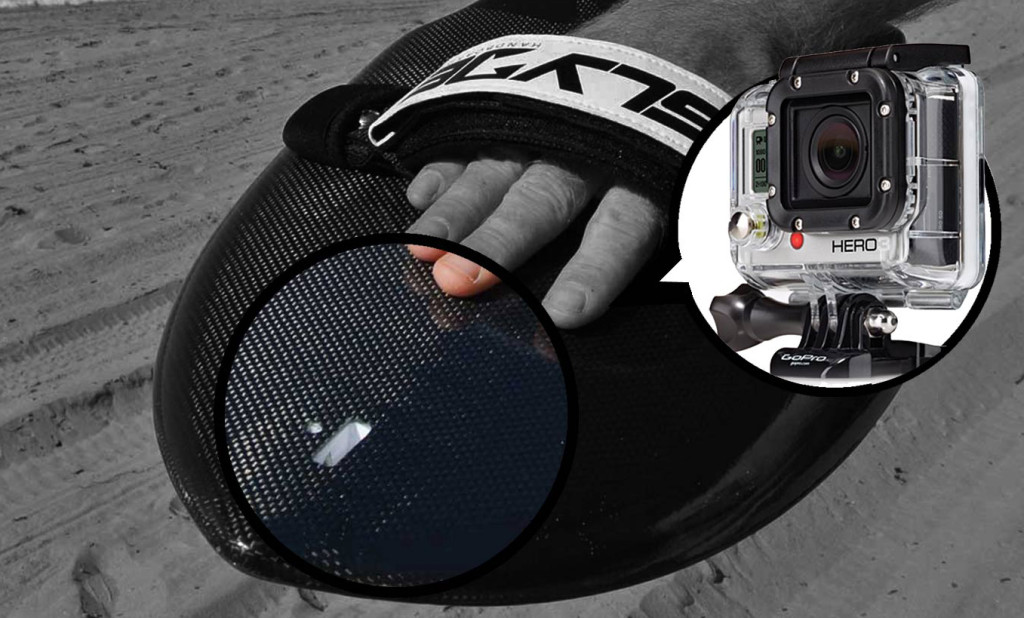 KEEP ATTACHED
DO NOT LOOSE YOUR BOARD AGAIN! UNLIKE ANY OTHER HANDBOARD ON THE MARKET THE CARBON BLACK COMES STANDARD WITH A LEASH PLUG TO ATTACH YOUR LEASH. BELIEVE ME IT COMES IN REALLY HANDY AFTER THE FIFTH SWIM TO SHORE TO FIND YOUR BOARD. YOU WOULD'NT HEAD OUT ON A STANDUP SURFBOARD WITHOUT A LEASH WHY LEAVE IT BEHIND WITH YOUR HANDBOARD.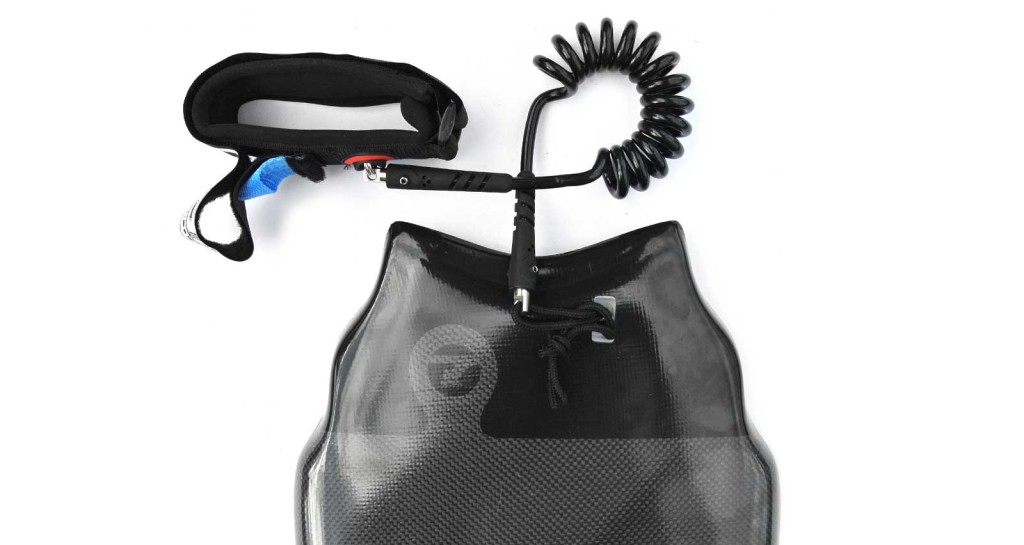 STAY STRAPPED IN
THE SLYDE ADJUSTABLE STRAP IS A CROWD FAVORITE AND IS ATTACHED TO THE BOARD WITH THE POWER OF THOR! NO KIDDING THESE WILL NEVER EVER COME OUT….. EVER! THE SCREW INSERTS ARE THE SAME — USED ON BIG WAVE TOW IN SURFING — USED BY THE PRO'S IT AINT COMING OUT.
THE RAILS ARE ANOTHER EPIC FEATURE OF THIS BOARD THEY WILL NOT CRACK OR SPLIT LIKE OTHER MANUFACTURING PROCESSES

SLYDE DESIGNED SHOULDER STRAP BAG
PROTECT YOUR SLYDE HANDBOARD FROM THE ELEMENTS!  THIS IS OUR SECOND GENERATION BOARD BAG, AND IS A CULMINATION OF OVER 4 YEARS OF TESTING AND FINDING OUT WHAT FITS, WHAT WORKS AND WHAT PROTECTS YOUR BOARD THE BEST!  ALL THE FRILLS OF THE PREVIOUS MODEL WITH A FEW ADDED FEATURES FROM LESSONS WE LEARNED.  FOR STARTERS, WE MADE THE SECOND GENERATION 4 INCHES BIGGER WITH TOP LOADING ZIPPER TO ACCOMMODATE PLACING THE LEASH IN WITH THE BAG AND A LOT MORE GREAT FUNCTIONALITY, SPACE, COMFORT AND PROTECTION.
WHAT IS INCLUDED WITH THIS SET?
THIS IS WHAT COMES WITH THE CARBON BLK WHOLEHOG SET.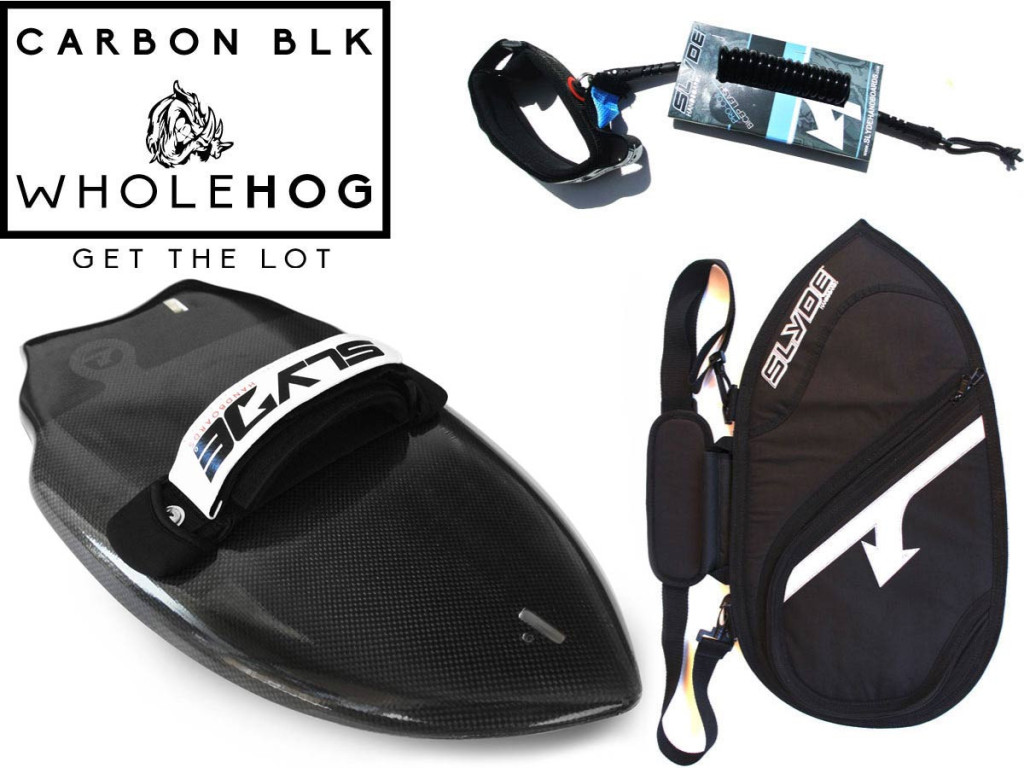 100% SATISFACTION GUARANTEED
WE STAND BEHIND EVERYTHING WE SELL. IF YOU ARE NOT 100% SATISFIED WITH YOUR SLYDE PURCHASE, YOU CAN RETURN IT FOR A REPLACEMENT OR REFUND IF YOUR ITEM HAS A MANUFACTURING DEFECT IN ITS MATERIALS OR WORKMANSHIP, YOU CAN RETURN IT AT ANY TIME.